Who we are. Meet our wonderful team of dedicated staff and trustees.
David Astor
Sir Hugo Brunner
The Rt Hon David Cameron
Roger Graef
Lady Heseltine
Lord Hurd
Ian Marber
Jon Snow
Joanna Trollope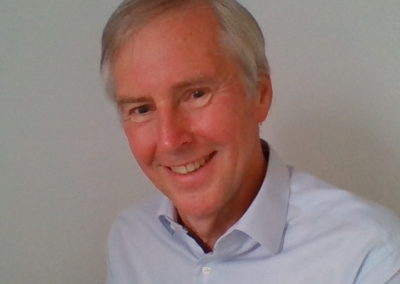 Job title - Director of Finance
BA, FCA David works at The Mulberry Bush two days a week. He acts as part-time Finance Director for a small number of ...
Job title - Trustee
Following a sociology degree, Margaret undertook a professional training in psychodynamic casework and qualified as a Medical Social ...
Job title - Chair
Zoe got her degree in Human Biology at London University and then went on to do a PGCE at Goldsmiths College. She began work as a ...
Job title - Trustee
Rosemary's working career was entirely within the children and family's sector primarily with national children's charities in both ...
Job title - Trustee
Simon has over thirty years of professional experience in working with children and families in residential care, a therapeutic ...
Job title - Trustee
Hugh trained and qualified originally as a secondary school teacher and subsequently as a Gestalt Psychotherapist. He now runs his ...
Job title - Trustee
Prior to becoming a trustee, Heather worked for many years as a lecturer at the University of East London. She led two qualitative ...
Job title - Trustee
Chris received his degree in Economics and Statistics from Southampton University in 1992 before going on to become a Chartered ...
Job title - Trustee
Richard was the Executive Director of the Planned Environment Therapy Trust (now The Planned Environment Therapy Archives and Special ...
Job title - Trustee
Michael has a background in business and learning & development. Michael runs his own business offering facilitation and ...
Job title - Trustee
Savy comes from a marketing and finance background. She has also been involved in start-ups in the area of personal development, gender
Job title - Trustee
Mark has worked in Social Care since graduating from Liverpool Polytechnic in 1988. He spent his first 5 years at the Cotswold ...
Help us transform troubled lives
We rely on your donations for building improvements, many outreach services, research, new service developments or any of the fun, extra-curricular activities which many other children take for granted and which emotionally-traumatised children so desperately need.