Whether you're making a personal donation or paying in funds raised from an event, we've made it easy for you – simply choose from one of these options
Paypal
Donate directly by debit or credit card or use your PayPal account if you have one.
Online bank transfer
Our bank details are as follows:
Account name: The Mulberry Bush Organisation
Bank: NatWest
Sort code: 60 24 60
Account No: 42726727
Cheque
Please make personal or CAF cheques payable to The Mulberry Bush Organisation Ltd and send to: Fundraising, The Mulberry Bush Organisation, Standlake, Witney Oxon OX29 7RW
Regular donation
By setting up a regular gift, you will be playing an important part in helping us to plan and ensuring our services continue to help the growing numbers of emotionally-traumatised children.
Standing Order
Setting up a Standing Order is easy to do through online banking or visiting your local bank branch. Alternatively you can complete this form, return it to us and we will contact your bank on your behalf. Please send to: Fundraising, The Mulberry Bush Organisation, Standlake, Witney Oxon OX29 7RW
Remember, you can turn your donation into 25% extra by filling out a Gift Aid form, we'll then reclaim the tax from the government. Find out about Gift Aid below.
Gift Aid is one of the simplest and most effective ways of giving to charity. It is a scheme administered by the HM Revenue and Customs (HMRC) which allows us to claim 25p for every donated £1. So, for example, if you donate £20 we can claim an extra £5, making your gift worth £25.
For us to claim Gift Aid, you simply need to have paid (or will pay) an amount of income tax and/or capital gains tax that is at least equal to the tax that The Mulberry Bush (and other charities and Community Amateur Sports Clubs you donate to) will reclaim on your donations in a tax year.
To allow us to claim Gift Aid on your donation, please complete this Gift Aid form and we'll do the rest.
You can help the memory of loved ones live on by supporting the vital work we do with vulnerable children and those around them. Often people ask friends and family to make a donation instead of flowers at a funeral service.
This can easily be organised and funeral directors are usually happy to coordinate, collect and send any money on to us.
Another way to donate in-memory of a loved one is to set up a Just Giving in-memory page for friends and family to leave a personal message with an in-memory donation, making a meaningful and lasting tribute to honour a special person.
Our team are happy to help set this up for you during a difficult time, just let us know at [email protected]

Leave a gift in your will
Making a will not only provides long-term security for your family, but is an opportunity to help The Mulberry Bush to continue our vital work with emotionally-traumatised children long into the future.
Once you have ensured that those you love are taken care of and other wishes met, your will lets you carry on supporting The Mulberry Bush. You don't have to be wealthy to leave a legacy – every amount will make a real difference to the long-term future of the charity.
You can choose to leave a Residuary Legacy (proportion of what is left after all your other commitments have been met) or a Pecuniary Legacy (specific amount). If you need to make changes to an existing will or make a new one it's best to contact a solicitor who will be able to advise you. You can also visit The Money Advice Service for impartial advice on making a will.
For more information on leaving a gift to The Mulberry Bush contact [email protected]
Donating directly from your salary is one of the most tax-effective ways to support The Mulberry Bush as your employer takes the donation before tax each payday, costing you up to 45% less through the tax break, depending on your tax bracket.
Payroll Giving is available for salaried PAYE employees and is quick and simple to set up. Ask your employer if they already have a Payroll Giving scheme in place. If not, suggest they register with a company like Charities Trust and encourage them to find out more from the Charities Aid Foundation (CAF).
Support us through local lotteries
Why not support us through the local lotteries, you choose which one you  play to support The Mulberry Bush.
You can raise funds with three local lotteries So Lottery, White Horse Lottery and Oxford Lottery, with each of these 60% goes to local causes (50% of this goes to the charity that you choose), just look for us on the charities list, choose how many tickets you wish to buy.
Good luck!
Just £1 per ticket
No hidden costs
£25,000 Grand Prize
Philanthropy and partnerships
Making a major gift is a unique and rewarding opportunity to work in partnership with us to help rebuild and transform the lives of emotionally-traumatised children.
We are incredibly grateful to all the individuals, companies, trusts and foundations whose long-term generosity and support over the years has helped us to support ever-increasing numbers of children, initially within the environment of The Mulberry Bush School and, more recently, through our outreach, training and research services, as well as the provision of other therapeutic environments such as our MB3 site in Gloucestershire.
With new challenges every day, and more and more children suffering mental health problems as a result of abuse, neglect and emotional trauma, your support is more important than ever.
For more information contact [email protected] or call our Head of Fundraising on 01865 300202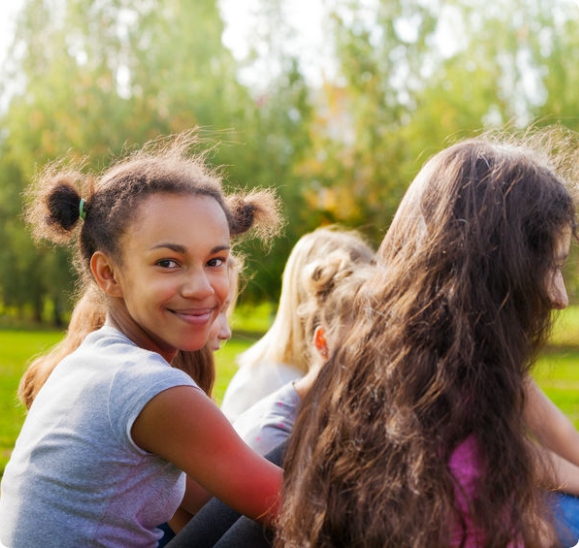 Impact & reporting
As a research-driven organisation, The Mulberry Bush constantly collects data about our work to measure impact against our charitable objectives and to help us further develop our services in line with the needs of vulnerable children and those who support them.