The TC Elders are a group of experienced, passionate, engaging, interesting and unique individuals from a variety of professional backgrounds, who have all worked in Therapeutic Communities and share a strong belief in the value of the Therapeutic Community experience.
We want to share our experience to give you a space to breathe out, a space to think, a space to listen, a space to be in, to rest before going back into the work.
Our hope is that we offer a way of linking the archive and library with those TC's who are meeting in twos and threes and seem to be looking for a connection with the work but a step removed.
We want to listen to what is happening in your communities and organisations and be part of that process without getting in the way! We offer you the time and space and attention. We offer questions, thoughts, stories, memories, challenges, questions, theories, themes, sharing papers, art, books, poems, play, laughter, tales and myths.
If you'd like to find out more about the TC Elders we'd love to hear from you, please email us at [email protected]
Rex Haigh
Rex has been fascinated by therapeutic communities since being somewhat terrified by one, as an Oxford medical student in 1980 – then landing in one as an NHS Consultant Psychiatrist in Medical Psychotherapy in 1994. Since then, he has been Chair of the Association of Therapeutic Communities, series editor of the Jessica Kingsley 'Community, Culture and Change' book series, and member of the editorial board of the International Journal of Therapeutic Communities. He founded the current style of LLE workshops in 1995, and started the Royal College of Psychiatrists' "Community of Communities" in 2002 and "Enabling Environments" in 2009. His professional background is general practice, psychiatry, psychotherapy and group analysis. He has worked with the Department of Health as Clinical Advisor for the National Personality Disorder Programme (2002-2011), and is Honorary Professor of Therapeutic Environments at Nottingham University. He is busy promoting the core ideas from therapeutic communities – as 'relational practice' – wherever he can.
Vicky Gavin
Vicky's first career was in art and design. Then Vicky Brill, she attended Camberwell School of Arts and Crafts, and Kingston Polytechnic when she won the Guardian Purchase Prize at the ICA's New Contemporaries exhibition. In the early 1980s she designed sets and costumes for a dance production of Goethe's Faust at Riverside Studios, London. Vicky qualified as a mental health nurse at York University in 1999 and as a group analyst with GAN – Manchester – in 2011. For the past 20 years Vicky has been associated with three TC's: The Acorn Programme at the Retreat, York; HMP Send's DTC ; and TC+ at HMP Gartree. She is a member of The Group Analytic Society and The Institute of Group Analysis. Vicky currently works freelance, and as a supervisor and staff group facilitator for Nottinghamshire Healthcare NHS Trust. She also chairs the charity TCTC – The Consortium for Therapeutic Communities. Vicky was delighted to be invited to join the TC elders. At this sorry time which has curtailed physical relating, Vicky is keen to join others to restore healthy relating, reality confrontation, grieving and repair by making TC culture and creativity more accessible.
Judy McKenzie
It is some weeks since we were asked to produce a "bio" for the Elders website. I have found it very difficult to do. Pondering why that might be I discovered that there was little to include that I felt matters to me now. Not that I have done nothing – more that I am interested now in, for example, experiencing what it's like to live on "borrowed" time; learning how to paint; rediscovering how to sing and play the piano; trying to distinguish one type of dolphin from another (as I'm supposed to if I'm to fulfil a position as part of Shore Watch); resisting without much difficulty a daily swim in the North Sea – but looking at the sea for hours on end and in non Covid times being in the mountains. For the rest of me – becoming absorbed in the new Moral Psychology, in Quantum Physics as has been the case since my schooldays, Learning how to work better with Trauma on Zoom and in cherishing those loved ones who are still alive as well as those loved ones who are already dead. I assume 'bio' implies something about relevant work. I have always believed in the power and importance of Community in whatever field. Every Community has the potential to be Therapeutic but much depends on the intention for which they come together. I worked in many (11 in all, including NHS and prisons), was instrumental in the setting up of five and have loved being involved in training and hopefully transmitting some of the enthusiasm I have for that work to others. I'm not a great academic but have co-authored a couple of books. I worked in other prisons that were not TC's (approximately an additional 10). But these are just numbers. I could presumably produce different types of numbers if necessary, but the real value for me is not in counting anything. It is not even anything specific or notable. What I hope is that some people who have been through those establishments in which I have worked have gained something from them. That is not to sound sanctimonious or altruistic, – it certainly beats feeling that I might have diminished the lives of others; neither is it to diminish the legitimate pride that I suspect we all take in a job done to the best of our ability. And I do take pride in many things, not least a Butler Trust award and a BIGSPD Innovation award; but in general the world's view is of less value to me than I once thought. I hope that anyone interested in reading this far will consider only what their own values are and what gives purpose and meaning to their lives and maybe engage in that rather contrived exercise of wondering what they would like to have on their tombstone. Beyond that to enjoy life; to love and enrich it and to pass as much of that enjoyment onto others as possible.
Jan Lees
I am a retired group analyst, psychodynamic psychotherapist and therapeutic community therapist. I have worked in and around therapeutic communities for over 40 years, as a practitioner, researcher and lecturer, and through publications. My last TC job was at Francis Dixon Lodge in Leicester, for 12 years. I have been involved with prison service audits, through Community of Communities. I am a staff member for UK and international Living Learning Experience workshops, for TC staff. I am part of the TC Elders group for peer support, and sharing knowledge and experience, but also hope we can offer a reflective space for current TC workers to think about aspects of their TC work.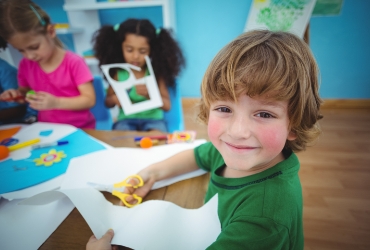 The heart of the charity's practice expertise is The Mulberry Bush School in Standlake, Oxfordshire.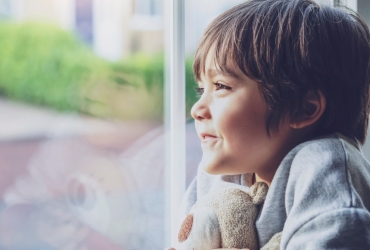 Training, consultation and support to schools, care services and organisations working with challenging or vulnerable children, their families and communities.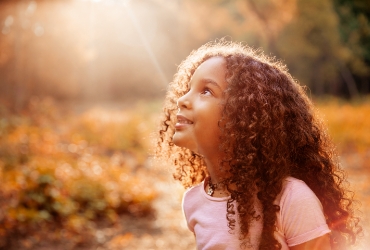 The Mulberry Bush is committed to research in therapeutic residential and foster care.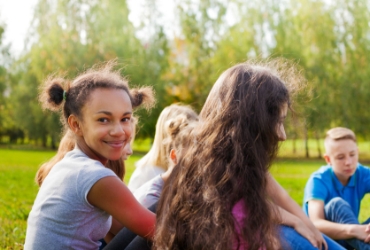 MB3 (The Mulberry Bush Third Space) is the National Centre for Reflective Practice.