Work with us. Join our dedicated and passionate team to make a real difference to emotionally traumatised children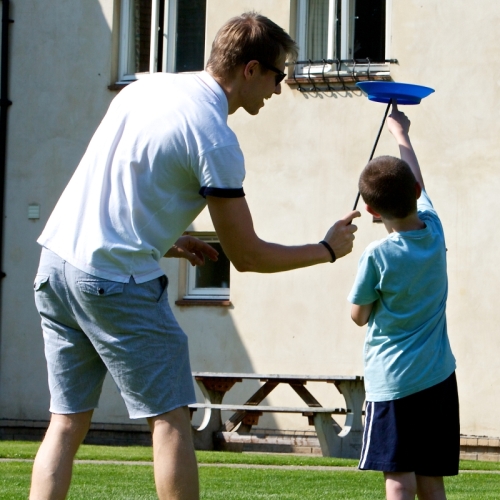 Our promise to you…
At The Mulberry Bush you'll find a dedicated team of friendly, caring people who are working together to provide a range of services to meet the needs of emotionally troubled and traumatised children, young people, their families and communities.
The Mulberry Bush is committed to continually developing and improving the package and benefits for our staff, to ensure we can attract and retain the very best people. We are passionate about enhancing the health, wellbeing and quality of life for all those who work at The Mulberry Bush.
We truly believe The Mulberry Bush is an amazing place to work, and here are some of the fantastic benefits that you'll receive:
Children's Residential Careworker
For the full job description and details on how to apply – CLICK HERE
"Emotionally, working with the children at The Mulberry Bush is much more than just a job. To be alongside these children and the challenges they face takes determination, patience and resilience but the rewards are immeasurable. The relationships you build and the memories you make with them and the times you share together really makes a difference to their futures – not many jobs can say that."
Team Member
"I came to The Mulberry Bush School as an agency worker and never left! I had never planned to work with this age group of children however I was really keen to learn. I have been learning every day since. Each day is different and brings new challenges. One of the best things at The Mulberry Bush is the support that is given in many different ways. We work as a team and every problem is challenged as a team. I have always been encouraged to bring new ideas to the school."
Team Member
Enhanced Parental Leave Salary Entitlement
In keeping with The Mulberry Bush's aim of providing an employment benefits package which will help us to attract and retain the people who can contribute most effectively to the achievement of our goals, we are delighted to announce an enhanced salary entitlement when members of our team are taking various forms of parental leave.
If you have at least one year's service with The Mulberry Bush, you will be entitled to the following:
if you take statutory maternity leave or adoption leave, your full basic salary will be maintained for the first 13 weeks of your period of leave;

if you take statutory shared parental leave – the length of which will vary dependent upon the arrangements you choose with your partner, you will receive full basic salary paid for a period pro-rata to the 13 weeks offered for maternity and adoption leave; and
if you take statutory paternity leave, you will be paid full basic salary for the two-week period.
Service Recognition Awards
The Mulberry Bush values highly the contribution of every member of our team and, as a token of our
appreciation, we will recognise your service on the anniversary of your third, fifth, tenth, fifteenth and
twentieth year of employment with us.
We will recognise 25 years' service with a more significant gift from the Charity.
Sick Pay
We do not want our staff to face financial hardship when they are absent due to sickness which is why we offer the following sick pay: 
25 days at full pay

 

50 days half pay
Discounted Leisure Memberships
The Mulberry Bush offers discounted rates for all staff and their families for the following Better Leisure centres:
Better Health centres: Windrush, Carterton,Faringdon
Better Health partnership: West Oxon, Vale of White Horse
Better Health UK
Better Swim UK
Employee Assistance Programme
The health and wellbeing of our Mulberry Bush team is really important to us. We are therefore delighted to offer all staff access to an Employee Assistance Programme ( EAP) delivered by Health Assured – The UK's leading health and wellbeing provider.
The services available are:
Life support: Access to counselling for emotional problems and a pathway to structured therapy sessions (employees only) at your convenience.

Legal information: For issues that cause anxiety or distress including debt management, consumer,

property

or neighbour disputes (employees only).

Bereavement support: Health Assured offers qualified and experienced counsellors who can help with grief plus legal advisors to help with related legal matters.

Medical information: Qualified nurses are on hand to offer support on a range of medical or health-related issues offering practical information and advice.

Online CBT: We recognise the value of self-help tools in dealing with a range of issues, which is why we have a range of CBT self-help modules, informative fact sheets and invaluable advice videos from leading qualified counsellors.
In addition to the EAP, we are excited to offer you all access to My Healthy Advantage, Health Assured's comprehensive health and wellbeing app. 
  Through My Healthy Advantage, you will have access to a range of features, all aimed at improving your health and wellbeing. These include: 
Live chat and support

Personalised news feed

Weekly mood tracker

Four-week plans

Mini health checks

Breathing techniques 

 
Wellbeing Portal
In addition to counselling support, advice and our app, we also offer a virtual library of wellbeing information. Our articles and self-help guides provide support on a range of health and advisory issues, as well as instant guidance to aid your physical and mental health. 
BHSF Health Cash Plan
BHSF (a not for profit health and wellbeing provided that was set up over 100 years ago). BHSF offer a scheme whereby an individual pays a small amount a month (deducted at source from their salary) that then entitles this person to a payout for a range of medical treatments, for example at the dentists, opticians or physiotherapists.
This scheme also enables people to have a reduction in gym membership, access to a 24/7 GP helpline, as well as access to a counselling and information helpline too
Refer a Friend Scheme
Staff are encouraged and rewarded for introducing anybody they feel could make a difference at The Mulberry Bush
First Stage 
If your contact completes an application form and is subsequentially invited to interview you will receive £50.  
Second stage 
If this person is then appointed you will receive £200.  
Third stage 
On completion of a successful probationary period, you will receive a further £300.  
Government Backed Schemes
Cycle to work scheme 
Save 26-40% on a new bike for work. Tax is complicated; the cycle to work scheme is not. You choose a bike, hire it for an agreed length of time, then wind its value down to a negligible amount. It's like a year-round sale, with interest free credit available in over 2,000 retailers. 
Free Vaccinations
All staff are entitled to an annual free flu vaccination.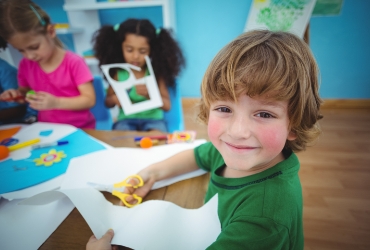 The heart of the charity's practice expertise is The Mulberry Bush School in Standlake, Oxfordshire.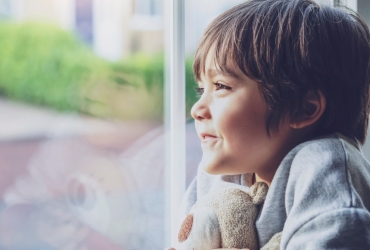 Training, consultation and support to schools, care services and organisations working with challenging or vulnerable children, their families and communities.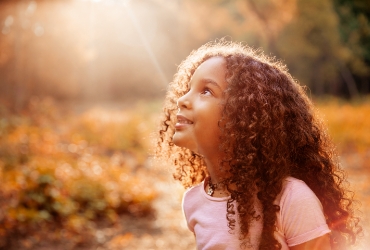 The Mulberry Bush is committed to research in therapeutic residential and foster care.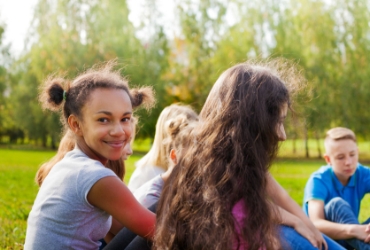 MB3 (The Mulberry Bush Third Space) is the National Centre for Reflective Practice.