Working with all those made vulnerable by childhood trauma
A peaceful, reflective space
A space to meet
If you're looking for a space to get together, our unique main building offers spaces which can accommodate groups from 2 to 40 people with rooms ideal for everything from one-to-one conversations to larger meetings and workshops.
At the heart of the main building is the Log Fire Room which has a fantastic fireplace as it's centrepiece complete with a working log burner which keeps the room cosy on chillier days. This versatile space is the largest of our meeting rooms and can comfortably accommodate 30-40 people.
Our Sunlight and Garden Rooms each have space for 15-20 people and offer space for smaller groups, ideal for breakout sessions and workshops.
The smallest of our rooms is the Green Room which can sit 2-3 people comfortably, making it ideal for one-to-ones, smaller meetings or a study room. You'll also find the photocopier here if you need to use it during your visit.
When it comes to getting back together for lunch, our large communal dining area features a long table and plenty of space for you to gather together and is handily located next to our large, fully equipped kitchen area. When it comes to dining you're more than welcome to self-cater for your group, organise your own caterers or, if you'd prefer we're more than happy to organise catering for you, taking into consideration any dietary requirements that members of your group may have.
There is wi-fi available throughout the building and multimedia presentation facilities are available too.
Accessibility
There is disabled access throughout the downstairs area of the main building, this includes the log burner room, garden room and dining area. Please don't hesitate to get in touch if you have any questions about any of our facilities and spaces and we'll be happy to help.
A space to gather
In the heart of the meadow you'll find our stunning, hand-built, wooden framed, 8.5 metre yurt which offers a fantastic light and airy space for groups of 70 people or more.
This beautiful space, in the tranquil setting of the meadow is the ideal place for conferences, special events and activities such as yoga classes, meditation, reading and singing groups.
The log stove keeps the space warm and cosy in the colder months and in the summer, the sides can be removed to create a light, airy place to get together.
Conference style chairs are available should you wish to use them, or if you'd prefer we can clear the space for you.
Accessibility
The yurt is fully accessible, it has a hardwood floor and there is a ramp at the entrance.
Hire costs
Prices to hire the yurt vary, please contact us to find out more if you're interested in hiring this space. Email Kathy at [email protected] or call us on 01242 621200
A Space to Enjoy Nature
Our beautiful meadow area is a haven for wildlife, making it the perfect, peaceful place to escape to, offering space to recharge, relax and unwind.
Follow our footpath through the 'wildlife' nature area, visit the wild flower meadow or take a moment to enjoy the peace and quiet by our pond. The meadow is home to a variety of wildlife including deer, bats and pheasants so you never know who you might meet during your visit. If you're interested in seeing some of our smaller meadow residents up close you'll find insect hotels scattered around the site, or if you've got any keen bird-spotters in your group, let us know and we can show you the footage from our bird box cameras.
For a truly outdoor experience, gather around our fire-pit which is surrounded by wooden benches so it's the perfect spot for outdoor eating – we've got all of the cooking pots and utensils you'll need for your group to cook a tasty feast together.
We're lucky enough to be based in a designated dark-sky area which means we're in a prime spot for star-gazing! If you've got your own equipment bring it along, if not, we've got two telescopes and a star-gazing chair which you can borrow.
A Space to Stay
MB3 has two fantastic residential options if you'd like to stay with us during your visit. The first of these is our purpose built accommodation which offers 11 twin bedrooms with views across the meadow or, for those of you who enjoy an outdoor adventure, you can also camp in our stunning grounds.
Purpose Built Accommodation
Each of the twin rooms in our residential building has tea and coffee making facilities, bedding and towels to help make your stay as comfortable as possible. There are six communal bathrooms, each with their own shower, and you're welcome to use the washing machines and tumble driers located in the laundry facility next to the building.
The small, comfortable lounge area is an ideal space to relax and unwind as you take in the views across the meadow through the French windows that open onto the outdoor space and picnic area. In the living room you'll also find a collection of DVDs, books and games for you to enjoy during your stay.
When it comes to cooking, there's a well equipped kitchen with a small dining table, or you can head outside to the BBQ area where there are benches and tables so that you can cook and eat outdoors.
Please note that we purposefully have no Wi-fi in this building so that you can make the most of the opportunity to have a quieter, more tranquil experience at MB3.
Camping
If you've got your own tent, we've plenty of space for you to pitch your tent in our designated camping area with space for up to ten, two-person tents.
A short walk from the area you'll find two showers and toilet facilities located next to the laundry room.
At the moment there's no electricity supply to the camping area however we're working on this and hope to have a supply in the not too distant future.
If your group has a bell tent or marquee that you'd like to use during your stay, there's additional space for these to be erected within the meadow.
Additional Bedrooms
We also have a further four bedrooms available in our main building which can be booked, please get in touch to find out more and to make a reservation.
How To Find Us
We're located in the beautiful village of Toddington, in rural Gloucestershire, just 12 miles from Cheltenham and within easy reach of Gloucester, Tewkesbury and Evesham.
Our address is MB3, Church Lane, Toddington. Gloucestershire. GL54 5DQ.
If you're going to be arriving by car please feel free to park in our onsite car park which has space for 32 cars. If you're travelling by public transport the 606 bus service operated by Pulhams Coaches connects Toddington to Cheltenham and the nearest bus stop is a few minutes walk from our site. You can view the timetable here.
How to Book
Please get in touch with us by emailing [email protected] or by calling 01242 621200.
You can find a copy of our booking form here.
Visiting the Site
If you'd like to come and visit the site so that you can see first-hand whether it's the right space for you and your group you'd be very welcome – get in touch with Marya who'll be very happy to help.
Booking Costs
You can find our hire charges in our information pack which can be downloaded here.
Covid-19
MB3 is situated in an isolated, safe and rural location. Please be assured that robust safety measures are in place and we have been certified as being 'Good To Go' by Visit England. We have sanitising stations, one way systems and a deep cleaning schedule alongside other clear procedures. Please contact us if you have any questions or worries.
Are you looking for the archives?
The Mulberry Bush archive is located at MB3. You'll find out everything that the archive contains and the work we do in the Archives section of our site.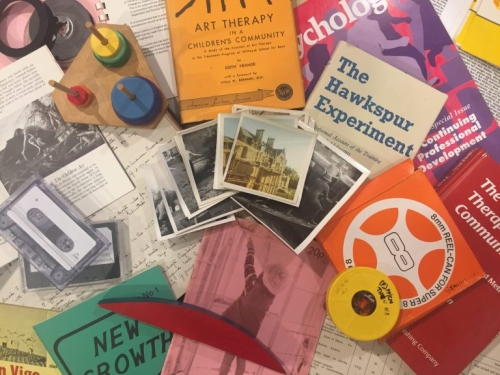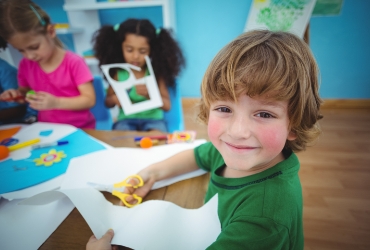 The heart of the charity's practice expertise is The Mulberry Bush School in Standlake, Oxfordshire.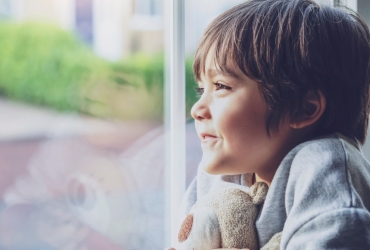 Training, consultation and support to schools, care services and organisations working with challenging or vulnerable children, their families and communities.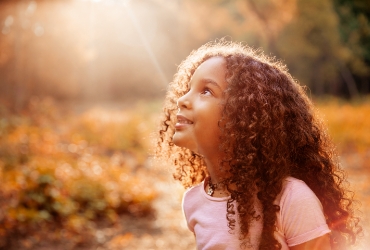 The Mulberry Bush is committed to research in therapeutic residential and foster care.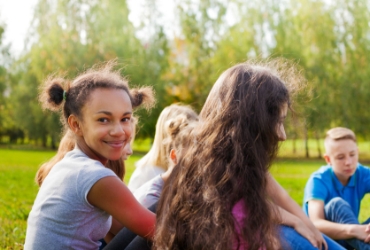 MB3 (The Mulberry Bush Third Space) is the National Centre for Reflective Practice.