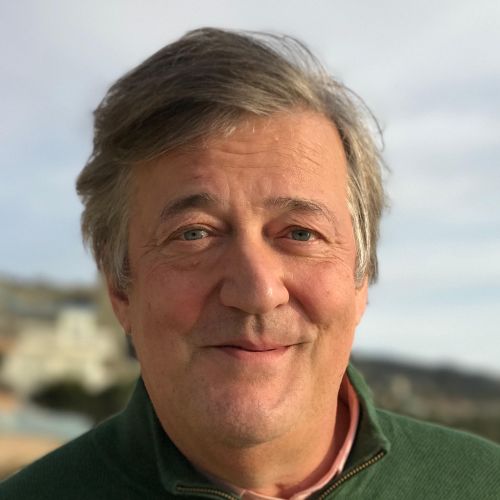 We are delighted to announce that Stephen Fry has agreed to become a Patron of The Mulberry Bush charity.
Last year Stephen kindly took part in an interview with Sam Meredith-Horne. Among many fascinating topics, he explored the importance of reading and escapism and the benefits to children's mental health.
"I'm proud to be involved with an organisation whose work has such a positive and lasting impact on the lives of all those affected by childhood trauma. The expertise, dedication and kindness offered by The Mulberry Bush is making a real difference to the lives of children, their families and support networks both at The Mulberry Bush School and more widely through the charity's Outreach and Research services."  Stephen Fry
Stephen Fry in Conversation with The Mulberry Bush
In this warm and friendly conversation with Sam Meredith-Horne, Stephen introduces us to some of his favourite Greek myths, gods and goddesses. He explores his writing process and the superstitions of writers and talks to us about his own childhood and the magical escapism that stories and reading can offer, as well as how it can help children grow confidence in the world and their understanding of it.
"It's very easy when you've been treated badly as a youngster to think the world is for other people, and reading is a wonderful way out of that"
We find out which Greek myth Stephen thinks best embodies The Mulberry Bush School's three core values of curiosity, confidence and independence and why Stephen believes that curiosity is the greatest of these virtues.
"I believe we're in this world for a really short time…so you've only got one shot at marvelling at all of the beautiful and extraordinary things there are in nature and in human nature and in the stories we tell"
Help us transform troubled lives
We rely on your donations for building improvements, many outreach services, research, new service developments or any of the fun, extra-curricular activities which many other children take for granted and which emotionally-traumatised children so desperately need.