We are over the moon that national treasure and friend of The Mulberry Bush, Stephen Fry, joined us for a chat recently to explore all sorts of wonderful topics and ideas.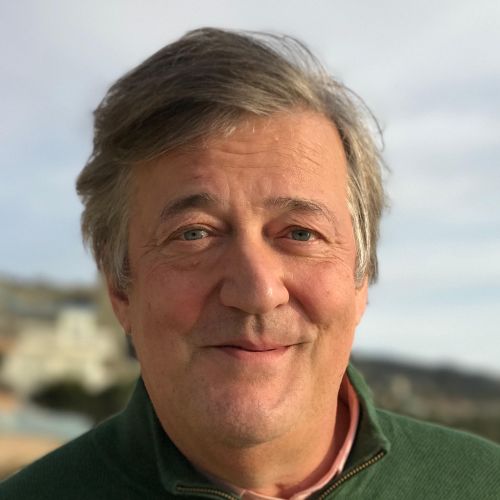 In this warm and friendly conversation with Sam Meredith-Horne, Stephen introduces us to some of his favourite Greek myths, gods and goddesses. He explores his writing process and the superstitions of writers and talks to us about his own childhood and the magical escapism that stories and reading can offer, as well as how it can help children grow confidence in the world and their understanding of it.
"It's very easy when you've been treated badly as a youngster to think the world is for other people, and reading is a wonderful way out of that"
We find out which Greek myth Stephen thinks best embodies The Mulberry Bush School's three core values of curiosity, confidence and independence and why Stephen believes that curiosity is the greatest of these virtues.
"I believe we're in this world for a really short time…so you've only got one shot at marvelling at all of the beautiful and extraordinary things there are in nature and in human nature and in the stories we tell"
Watch The Mulberry Bush in conversation with Stephen Fry here.

We're excited to be part of The Big Give's Christmas Challenge this year which means that donations up to our target amount, made towards our refurbishment appeal via The Big Give's website between Tuesday 30th November and Tuesday 7th December will be doubled.
All donations raised from this appeal will make a huge difference to emotionally traumatised children at The Mulberry Bush School, helping fund the refurbishment of the houses where the children stay during term time.
Help us transform troubled lives
We rely on your donations for building improvements, many outreach services, research, new service developments or any of the fun, extra-curricular activities which many other children take for granted and which emotionally-traumatised children so desperately need.