We've got loads of great ideas and inspiration to help you set up or take part in fundraising events.
Setting a personal goal or planning a fundraising event can be a huge motivator and lots of fun, and there are plenty of events and activities for you to pick from!
Whether it's completing a challenge event from your bucket list like a gruelling Iron Man or running your personal best, to walking 10,000 steps every day for the next 30 days, completing 9 weeks of couch to 5k, gaming with friends online, painting, baking or anything else that you choose to achieve your goal, we'd love you to raise much-needed funds for The Mulberry Bush and celebrate your wins with others alike.
We have a number of places in various sporting events, and would love for you to join our team. Take a look at our events calendar to see if anything inspires you! We even have an A-Z of fundraising ideas for you to choose from so you'll be sure to find the perfect activity!
Taking on your own challenge or organising a fundraising event? We'll support you all the way – take a look at our Fundraising Pack. 
Back for 2022 – why not treat yourself to a hair-raising hike around some of the City's scary streets and historic haunts? Choose ...
Fundraising for the Mulberry Bush – your questions answered.
Can I fundraise at my school or university?
School is the perfect place to start helping others. Whether your school has partnered with The Mulberry Bush or your child is fundraising with a small group of friends, there are numerous ways to make fundraising fun!
Need advice or ideas on fundraising events? Our fundraising team can come to your school, college or university to provide support and inspiration. Speak to your teachers and lecturer so everyone can get involved in helping make the event a success!
Mufti day (non-uniform day): Pupils and staff pay a small fee to come to school in either a special theme or just simple non-uniform.
School disco: Put those dancing shoes on and donate ticket sales to The Mulberry Bush.
School fete: Speak to your school's PTA to ask them to help you to organise a family fun day for all.
Sporting event: Organise a traditional sports day or challenge your school friends, teachers and even your parents to a rounders match or a football tournament, a day full of friendly competitive spirit! Don't forget to invite people to watch and sell refreshments to boost your fundraising total.
Talent show: celebrate your school's talents whilst raising money for the charity, simply charge an entry fee and sell tickets for the show.
Quiz fundraiser: Get your thinking caps on and organise a quiz. Collect an entry fee from every player and see which team will be victorious!
Bring and buy sale: Gather your unwanted books and toys and hold a sale in the school hall or playground. A great way for unwanted items to be treasured by someone else. This is also a great excuse to bake up some yummy goodies to sell as refreshments.
University and colleges – RAG (Raise and Give) week: We'd love for you to nominate us for your university or college's RAG week.
We love hearing about all your fundraising activities, so please do tell us about what you're doing, and don't forget to send us your photos to [email protected] or Tweet us at twitter.com/MulberryBushOrg and find us on facebook.com/mulberrybushcharity
How do I fundraise at work?
The support of businesses and organisations is essential to us and we welcome any opportunity to build mutually beneficial relationships. As a corporate supporter of The Mulberry Bush, you can increase staff engagement, raise your profile by creating positive PR and meeting your Corporate Social Responsibility needs while making a real difference and having fun.
We offer a number of opportunities for businesses to get involved and by this, helping us to provide care and support to children, young people and their families. From sponsoring an event and taking part in a challenge, to choosing us as your Charity of the Year, you'll be encouraging staff to work together, improving morale, and demonstrating commitment to a worthwhile cause.
Ways you can support us
No matter the size of your business, your support will be greatly received and will make a true difference to the charity. Just a few ways that you can support us are:
Charity of the Year: Choose us as your Charity of the Year and we will work with you to create a bespoke calendar of fundraising events, activities and promotion to meet your needs
Sponsorship: Whether sponsoring one of our key events or sponsoring your employees through match funding, there are a variety of sponsorship opportunities for your organisation
Fundraise in your workplace: Hold a bake sale or coffee morning, organise a dress-down day or host a quiz night, corporate fundraising is great for team morale
Take part in a challenge: Enter a corporate team and complete the challenge together. Whether it's a run, skydive, cycle ride or trek, we have the event for you.
Payroll Giving: Offering Payroll Giving to your employees will make your payday even more rewarding through a payroll donation to The Mulberry Bush.
Donate: Join us in a partnership, offering a percentage of sales as a donation to our charity
Volunteer: Encourage and allow your staff to volunteer for us – we have a range of exciting opportunities for team building.
Working with us will not only benefit your business, you can take comfort knowing that you are helping a worthy cause. Get in touch today to start the conversation, we'd love to hear from you [email protected]
How does community fundraising work?
Over the years we've received invaluable involvement from various community groups and clubs.
From volunteering at our events, to making generous donations to support our work and projects, the involvement of our local community has been greatly appreciated. If you're a member of a community group or club, we would be so grateful if you could nominate The Mulberry Bush as a charity to support in your local area.
Just a few examples of how your group can support us as are:
Raising the profile of our charity throughout the local communities
Volunteering and taking part at our events
Making a donation to a Mulberry Bush charity appeal or project
Organising a fundraising event on our behalf
Introducing us to other opportunities for support, such as businesses, schools, Trust and Grants, and other community clubs and groups
However you'd like to get involved, your support will make a huge difference to the work we do. Thank you.
Contact us today at [email protected] to get in touch with our Community Fundraiser.
Can I volunteer my help?
Yes, of course! Come and join our fantastic team of friendly fundraisers and volunteers. Contact [email protected] for more information or see our Volunteering page.
How to set up an online fundraising page
Creating an online fundraising page makes it a lot easier for your friends and family to support your challenge or send payment for event participation. Simply set up a JustGiving page to share with all your supporters and the proceeds will be sent directly to us.

Set up a JustGiving page here
From organising a coffee morning to walking the Ridgeway, our fundraising pack will help you along your way.
This pack includes items such as posters and invites to promote your event, decorative bunting, sponsorship forms and much more.
Download your pack today to print at home, or email [email protected] with details of where you would like your fundraising pack sent to.
Donate now
Donate directly to The Mulberry Bush PayPal page with a debit or credit card, or using your PayPal account if you have one.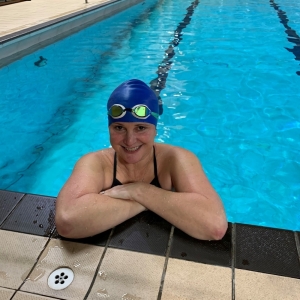 Lucy's fundraising story
"I chose to complete my fundraising swim in December 2020 after attending a webinar, during lockdown, with Olympic swimmer Sir Duncan Goodhew. He was offering advice on how to remain pool fit whilst the pools were closed and during this talk the 25 k swim marathon was mentioned. I not only wanted to challenge myself, as I felt my current swimming sessions were not particularly focussed, but I also wanted to help a charity that is always working hard to fundraise for a fantastic cause. I also hoped that other MB staff members may be inspired to do something similar to raise funds for the children."
Lucy works at The Mulberry Bush and set herself the amazing challenge of swimming 25km in a month to raise funds which would support activities for the children. She totally smashed her initial goal and raised a whopping £750, what a star!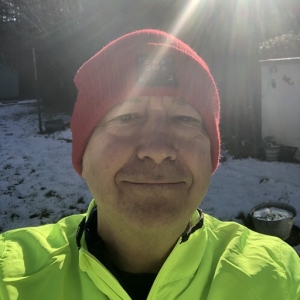 John's Fundraising Story
"Thirty years ago I joined The Mulberry Bush, I'm not sure where the time has gone. I've seen many changes and we've faced several challenges over the years and I could not be more proud of the charity today. To celebrate my 30th anniversary with The Mulberry Bush, I've decided to run the London Virgin Marathon and to raise much needed funds along the way".
John Diamond, our CEO, is taking on a fantastic challenge to celebrate his 30th year at The Mulberry Bush and is joining our team of fab runners taking part in the 2021 London Marathon.